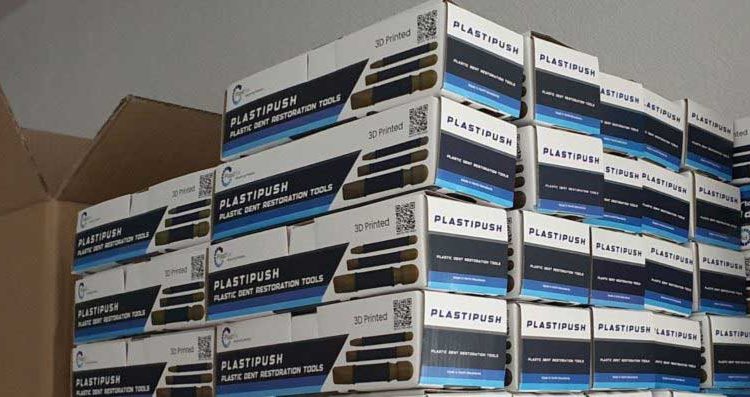 Our first shipment of Plastipush – Plastic Dent Restoration Tools, on the way to the USA
This is history in the making!
Our 3D Printed hand tools are used for plastic dent restoration in the collision industry. This innovative solution, highlights the benefits of 3D printing, focusing on the sustainability.
We are excited to share with you that the first shipment for USA is packed and ready to go.
We look forward to delivering many more tools in future.
Well done to our Plastfix Labs Team!