3D Printing gives way to Plastic Dent Restoration Tools using BASF Forward AM Material
Plastfix, the automotive industry's leading plastic restoration and specialty tools supplier, cooperates with Forward AM, the brand of BASF 3D Printing Solutions to deliver an innovative, yet simple, 3D printed set of plastic repair hand tools to be used on automotive plastic parts such as bumper covers.

The tools named 'PlastiPush' have been designed and used with great results by the Plastfix Team across their USA, Australian and New Zealand client base. They evolved to their present form through continuous improvement and are now ready for market. Led by industry pioneer Mario Dimovski, the Plastfix Team has worked through various prototypes of tool designs and 3D printing materials to identify the best combination for restoring damaged automotive plastic parts to their original OEM condition.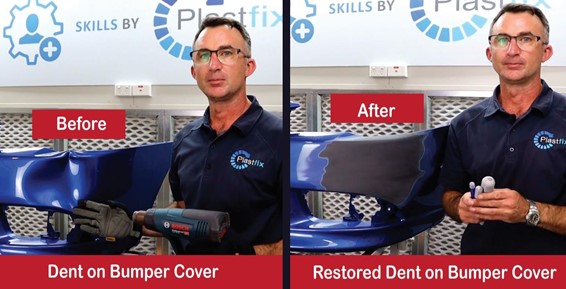 3D printing has accelerated the process in a way that would not have been possible through traditional injection molding with the ability to develop various prototypes for testing and small batch end-product runs.
The tools give collision repair technicians the ability to push out impacts using heat and manipulation to restore thermoplastics like polypropylene back to their original shape. This is different from the traditional approach by most of the collision repair industry of using fillers or generic hand tools that can damage the plastic after heating.
On the other hand, the Plastipush tools provide technicians the ability to deliver a quality filler free repair process giving the plastic part the same characteristics and performance capabilities as intended by the OEM.
The Plastipush Tools set comes in three separate sizes, with two custom tips on each end engineered to not stress the plastic part during the repair process at the point of contact, though messaging the damaged part back to its pre accident condition with the 3D printed material absorbing some of the pressure during use.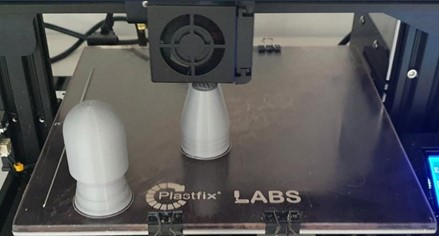 Mario Dimovski, a 30-year Master Plastic Repair Technician and owner of Plastfix Industries notes, "What a great occasion this is for the collision repair industry. We not only bring these tools to the broader market, but also highlight the benefits of 3D printing. This allows a small company like Plastfix to launch an innovative solution, with the support of the material experts at Forward AM."
He continued, "At Plastfix, our goals are to drive innovation and promote the better management of plastics waste across the collision repair industry. We are focused on reaching into new markets and areas of innovating the repair process. One market identified, and now a critical part of our growth plans, is 3D printing. It includes the creation of our Plastfix Labs division in Europe featuring our talented R&D staff, led by Andrej Markoski, Director of 3D Printing and Systems. With the launch of these products, we are able to extend our influence providing 3d printing services across the industry and beyond."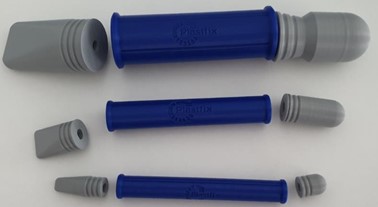 The environment is a big winner with the introduction of such new tools, as repairing more plastic parts encourages sustainability. The average plastic part weighs over 3 kilograms, some 7 pounds. Diverting repairable parts from the waste stream is significant and paired with a reduction in collision repair shop waste costs. The collision repair industry is the second largest generator of polypropylene waste worldwide and has developed a culture of replace over repair for plastic parts that part blame could be directed at the growing skills shortage the industry faces.
In an industry lacking a proactive approach to waste management, we can now make a better choice for our businesses as well as our planet using these tools and supported by the Plastfix online training courses.
Plastfix will take a leadership position, addressing a growing social trend to be better stewards of our planet. If every collision repair shop repaired one extra bumper bar cover per week, that would divert over 36,000 tons of plastic waste from landfill every year.
Roger Sijlbing, Head of Sales Additive Extrusion Solutions (AES), BASF 3D Printing Solutions, said:
"We are delighted to work with Plastfix on this initiative to innovate the automotive repair process and make it more sustainable . Our filaments Ultrafuse® PLA and Ultrafuse ® PRO1 PLA have proven their excellent performance and our Application Technology Center supported Plastfix in optimizing the printing process. This is an excellent case study showing what benefits Additive Manufacturing holds for tooling applications in the automotive industry."

Plastfix Industries has finalized its testing program and IP protection processes. It has started accepting orders from their networks of collision repair shops and distribution partners, with the PlastiPush tools being released to the broader market in September supported by the ever-expanding Plastfix online training certification platform.
The smart branding and packaging comes with a QR code that customers can scan with their mobile phone and view a ( How to use ) video on restoring a dent on a bumper cover using the tools.
Watch the Rapid Restoration Bumper Cover Video
All inquiries are welcomed by
Michael LoPrete, VP of Global Operations
Email: michael.loprete@plastfix.com